7 Tenets of Taxi Terry: How Every Employee Can Create and Deliver the Ultimate Customer Experience
Inspired by the Ideas and Insight of Taxi Terry…The Best Guide to Customer Service You Will Ever Read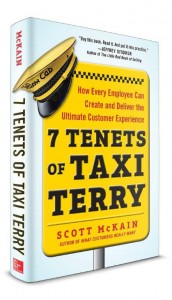 No matter who you are, what you do, where you work, or how much money you make, you can learn a lot from a cab driver–especially when it is Taxi Terry, a successful self-starting entrepreneur who combines passion with effort and skill to create distinction in his job and in his life.
Bestselling author and Hall of Fame speaker Scott McKain was so impressed by Terry's joyful approach to customer service, he incorporated the driver's inspiring personal philosophy and uplifting advice into his business speeches at corporate events–with stunning success.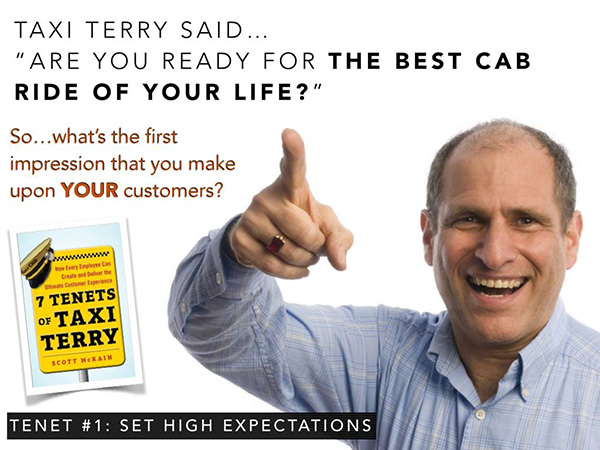 If you want to be more than just a job title, Taxi Terry will inspire you to be better at what you do and become the best in your field. You'll find step-by-step strategies for each of the seven tenets, with actionable solutions that can be applied to an endless range of workplace problems. Also, with a special focus on "internal customers"–the people you rely on every day within your own company–the book addresses one of the most destructive issues in business today: employee disengagement. Using the same techniques that win over customers, you can actively engage coworkers, clients, and colleagues more effectively. In other words, everybody wins.
7 Tenets of Taxi Terry is your road map to an extraordinary journey–full of wonderful encounters and mutually rewarding experiences–that will take you anywhere you want to go.